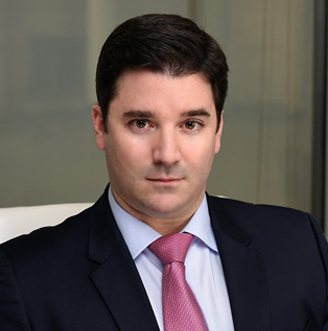 Mr. Cheris is an experienced trial lawyer who defends physicians, hospitals, and other healthcare professionals in medical malpractice and wrongful death actions. He is experienced in all aspects of litigation, including pre-trial investigations, dispositive motion practice, presenting witnesses for depositions, deposing experts, alternative dispute resolution, and trying cases to verdict.
Mr. Cheris previously practiced at a national litigation law firm specializing in health care defense. He also previously worked in the Office of Legal Affairs at Rush University Medical Center, where he advised on healthcare and regulatory issues for this major academic medical center and its numerous subsidiaries.
Mr. Cheris graduated from the Kelley School of Business at Indiana University and earned his Juris Doctor from Loyola University Chicago School of Law. While in law school, he received the CALI Award for earning the highest grade in Contracts, appeared on the Dean's List, served as a legal advisor counseling non-profit corporations at the Loyola University Chicago School of Law Business Law Clinic, and earned a Certificate in Trial Advocacy from Loyola's esteemed trial advocacy program. Mr. Cheris guest lectures on patient care liability at the University of Illinois-Chicago, in its Master of Healthcare Administration program.
Mr. Cheris is a Chicago-area native and licensed to practice law in the State of Illinois. He is a member of the Illinois Association of Defense Trial Counsel and lives in the Avondale neighborhood with his wife and two sons.